Before going any further, I suggest you visit: http://www.metadyne.co.uk/Parishboundaries.html
This is a section of Mike Horne's website, where I played a small part in the extensive survey Mike had been conducting for many years, before his sudden death in 2020. Mike assessed we had found about 95 percent of the markers that had survived, though there were probably a few more on private land. We had walked the great majority of historic boundaries accessible though the quest was still a couple of years from completion, in so much as any project such as this can ever be complete.
We tackled this by searching by existing London boroughs, purely for logistical reasons. Part of Bexleyheath remained elusive and much of Bromley had not yet done and was proving very difficult to assess, even for Mike. Without his insightful research and analytical capabilities there is little more I can do to contribute to this. That said, here are some additions that compliment Mike's findings.
PBM654: when Mike Horne took his photograph (left) of this double stone on 1st August 2014 it was very heavily covered in moss and too buried to infer much historical information. I took my photograph (right) of it when, curiously, it was far better revealed, on 23rd April 2021. Mike stated on his website this to be at the boundary of St. John Hampstead Parish with St. Pancras Parish.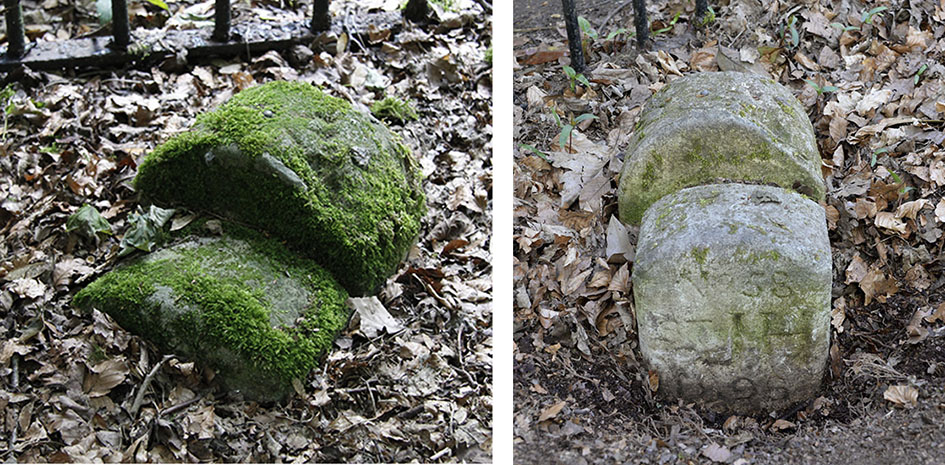 Pett's Hill at junction with The Heights; Northolt UB5: found on 16th September 2022, subsequently to Mike's death. I have made no attempt here to interpret it.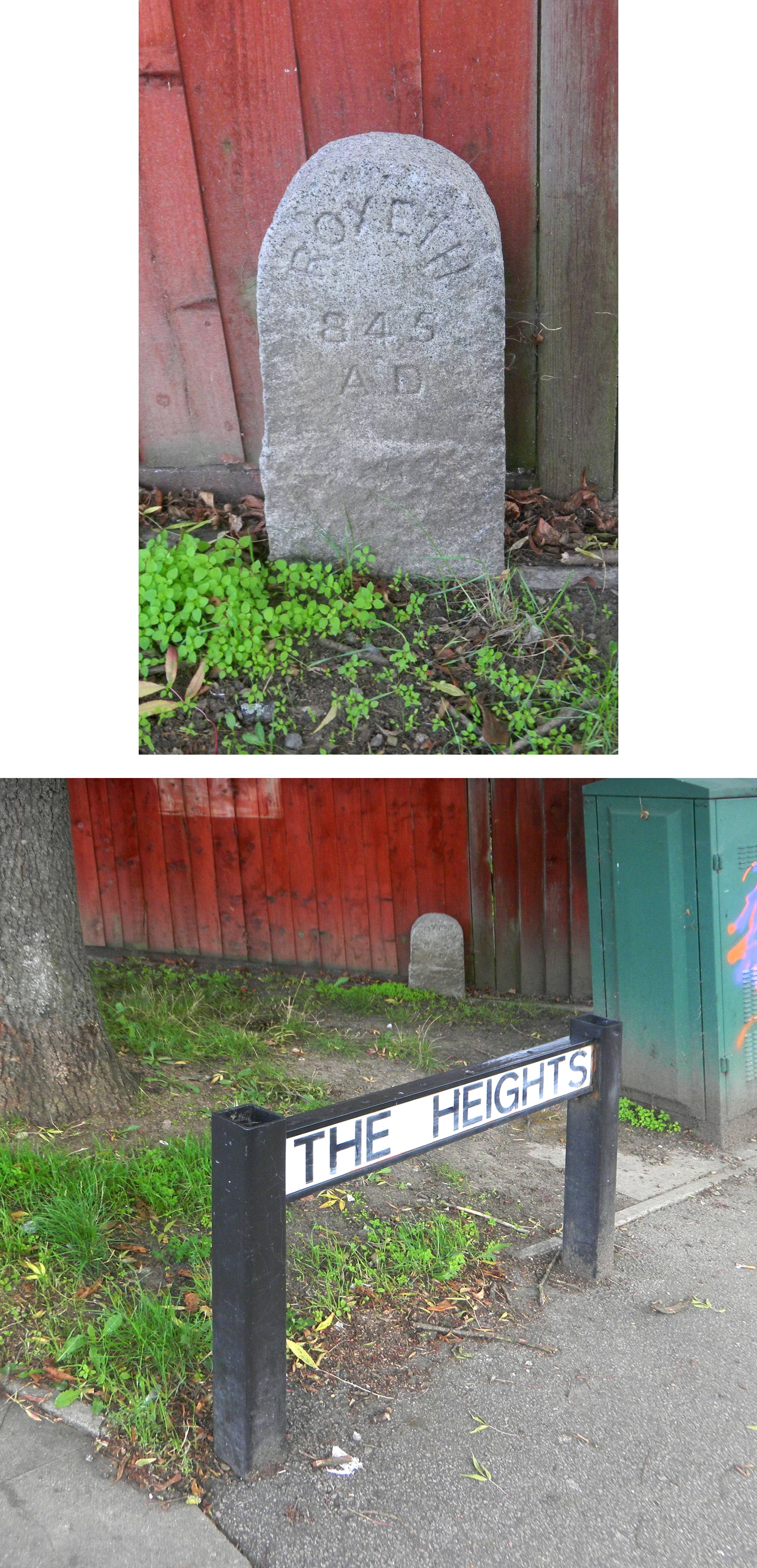 * * *